It was very cold in the early hours of the day. The rain fell heavily the previous night, but despite the unfriendly weather, i hurriedly took my bathe because i was scheduled for an 8.am interview that day.
I grab my pullover and went straight to the interview venue. There were about twenty-six(26) applicants there already. I wrote down my name and the exact time on the attendance sheet provided(it was exactly 7.59am) then move to the reception.
There were other applicants in the reception but i picked interest in a fair lady named Dora. She was open and welcoming unlike others with serious faces(they see anyone that arrive the interview as enemy). Dora and i chit-chatted about the weather and the hustle of securing a job after national service in Nigeria.
I was still laughing when the Director of the company walked in, after Dora told me her job searching experience. Good morning ladies and gentlemen, Good-morning sir... we chorus. You are welcome to our company, I am(i don forget the name,abeg nor vex..lol). This interview will be a rigorous one and you must impress me in all stages to get this job.
About two minutes after he was through briefing us, the Secretary handed everyone a writing booklet. After the first written text, we were made to enter the office of the director one after another. So tell me about yourself(this was the first question i was bombard with).. I was nervous at first but later maintain my calm. The director was impressed by the nonsense i told him and brought out a sheet of paper from his drawer then asked me to write an essay of "why i think am the best candidate suitable for the job".

Everyone was busy with one essay or the other. Ten minutes later we were made to submit the scripts. A fresh A4 paper was handed to us and one young man from the rear was so vexed and provoked that he could no longer contain his anger. Na which kind interview be dis? he asked rhetorically in Warri pigeon English. Una for tell us say na exam we dey come write na,mtcheew..hissed and walked out from the hall. As he left, five other applicant follow suit but the management were unmoved. They have plans to kill us with more test.Finally, we were made to write an application latter for the post of a project coordinator.

Congratulations you have scaled through to the final stage said a lady sitting beside the director in a panel of three. The director flipping through some scripts believe to be mine said, mudility your performance was above average, so how much do you want us to pay you monthly(the big question)?

Em-em, i stammer, i want your company to pay me according to the benchmark meant for my level of education and beside i am more interested in the job than the pay. No no no, be specific please, said the lady. Now they were all steering on me eye ball to eye ball. I can tell they want real figures and my seat is becoming too hot so i had to do something(i actually felt like phoning a friend or to asked the audience but i had no life line).

Okay, i will accept minimum of 40k and above(i actually thought am under valuing my worth here), you be thief(oloshi) was the looks on their faces.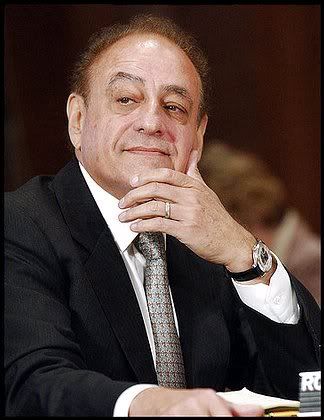 This was the exact face of the director.
No problem we will get back to you was the last i heard from them. I left the premises exactly 4pm so hungry that i forgot to exchange contact with Dora. When i did my research later,i found out their pay is 20k.
So while am still
searching
waiting for my dream job, please feel free to share with friends, like our facebook page(www.facebook.com/MudilityBlog) and leave a comment.